Our Winery
With an emphasis on enjoying life, celebrating everyday moments, and delivering the highest quality products and experiences, Eleven Eleven is a welcoming and elegant winery offering award-winning single vineyard wines.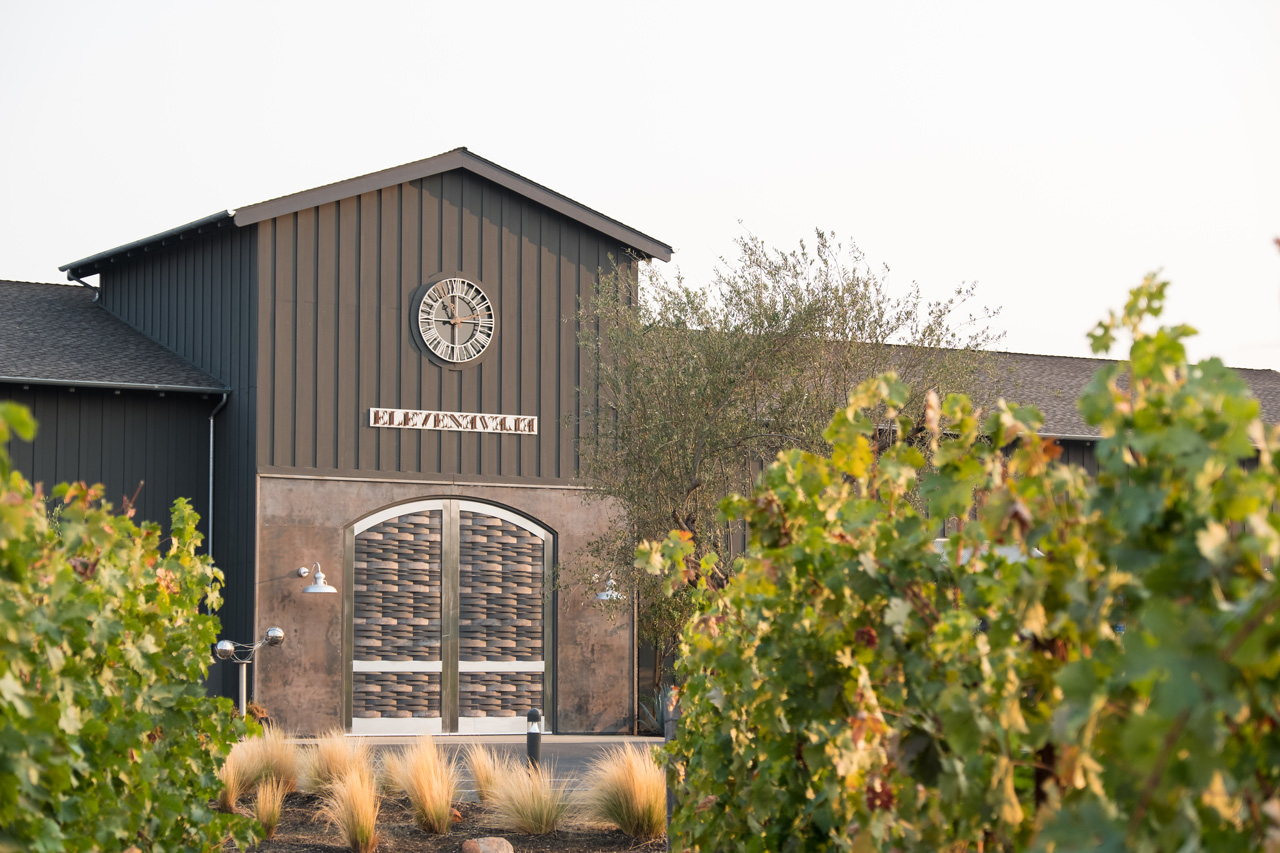 A fated sequence of events led to a unique opportunity for us to create this winery. We founded Eleven Eleven in 2012, and purchased a winery facility in October of 2013 where we focused on servicing custom crush clients while working on our vision for a permanent home for Eleven Eleven Wines.
In October of 2013, we purchased a 12-acre winery estate located north of Downtown Napa, in the Oak Knoll AVA. Recognizing that this central location put us within walking distance of many chic, urban restaurants and shops, we decided to create a welcoming and sophisticated gathering place for guests to enjoy fabulous art, food, culture and of course, wine. Where there was once one winery building surrounded by undeveloped land, there are now five acres consistng of cabernet sauvignon, cabernet franc and petit verdot. Today, these vines hug our grand winery building and our new 15,000 square-foot barrel hall.
Extensive renovations and additions have transformed the property with thoughtful details making it the perfect home for our tasting room and custom crush facility. Eleven Eleven Winery is now a boutique winery estate with nearly 3,500 square feet of unique indoor and outdoor tasting areas and lush grounds. Our property is ideal for truly experiencing your moment and discovering our wines.
In addition to the winery vineyards, we own two other vineyards located in the Oak Knoll AVA. One is a three-and-a-half acre cabernet sauvignon vineyard off of El Centro Avenue in Napa, named Laki's Vineyard and the other is a 16-acre plot in the Oak Knoll District, named Destin Vineyard, where syrah, riesling, merlot and malbec grapes are planted.